How to choose the best CRM for small business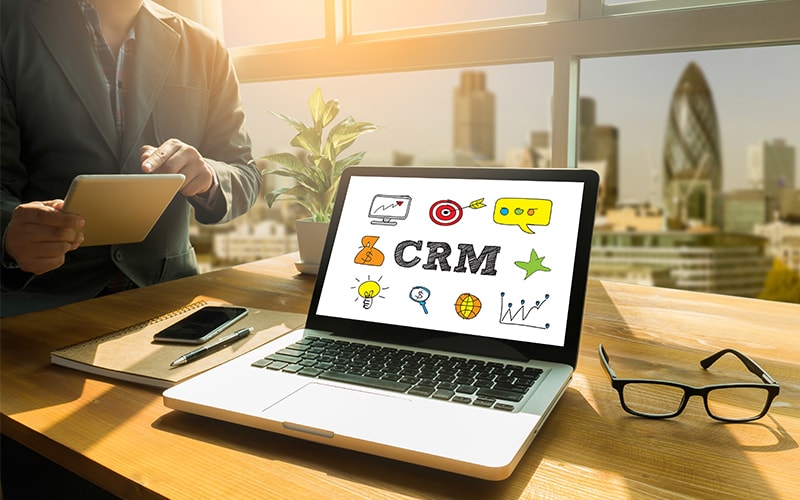 Customer relationship management (CRM) is one of the most important factors of any business. Here is an article to help you on how to choose the best CRM for small business.
Best CRM for small business
What's CRM? CRM is an effective way to manage customers and ensure that they are satisfied with the business and the service a business provides. In the modern era with the help of technology CRM systems is one of the most effective ways to manage customer retention satisfactorily. CRM today is managed with the help of CRM systems or CRM software's. CRM software is the need of the day for most businesses that are focused on B2B management and even for businesses focusing on customer services. There are many companies that provide software for CRM needs.
But with Jetz ERP System we focus on providing the best CRM system tailored for your specific company needs. We ensure that the CRM that we provide matches every requirement of your business. We Analyze your business carefully ascertains the needs of the business and provides CRM solution that suits your business.
Choosing CRM software for your business is one of the most important decisions that you make for your business. There are many factors to think about while choosing the right system. Few of the important factors to consider while choosing best CRM for small business are
1. Is it easily integrated with your current business model?
Executing any new system or software into your business is never an easy process. Identifying a CRM that is compatible to the current model of your business is very important. Adjustment to the new system is a challenge for many, so you should choose a CRM that blends current systems with the new software. You need to make sure that, the transition to new CRM will be smooth, efficient and easy on your team.
2. Is it cloud based or on premise?
Everything today is on the go. It is important that the CRM you choose is web based for that reason. You should be able to use it from anywhere anytime and so will your team. That is when a cloud based CRM helps. Most of the businesses these days are opting for a cloud based CRM. There are also on premise CRMS that are useful for some business. Evaluate your business needs and then decide on the type of CRM.
3. Security
One of the best reasons to choose a premise based CRM is security. Nowadays data stealing has become a big threat to both small and large companies. Big businesses can spend millions on security which small businesses cannot afford to do. So while choosing a CRM for your business you need to ensure that the software to choose the best CRM for small business. A cloud based CRM system is also suitable for companies like those with a moderate budget and those which have limited need for customization. Security will be an issue for most cloud based CRMs. However many systems that are cloud based are coming out with new and advanced security features to address the problem.
4. Cost to the business
It is also essential that you consider the cost of a CRM system. Small businesses are run on tight budgets so cost is one of the most important factors to consider while choosing the right CRM software. It is also important to take in account of service and support cost. Some CRM include support in their contract and some don't. It is important to find to cost benefit of both the deals.
5. Training and Learning
Your team is one of the most important detail to consider during adopting a new CRM system. Any B2B CRM or even a normal CRM requires proper training for employees to effectively handle the tool. Only after proper training should employees be allowed to deal with new software to avoid any major errors. You should make sure that a proper training is included in a contract for a CRM system.
Once you have considered these important factors it becomes infinitely easier to zero in on the right CRM. Small businesses which need B2C CRM systems not only need to consider the factors that affect the business. It is also important to focus on the technology. The factors to consider on the business standpoint have been discussed in detail however there are technical aspects to be considered. Here are a few technical aspects that help identifying best CRM for small business
Marketing tools – CRM systems usually have built-in marketing tools like Email integration, email templates, SMS messaging etc. Some CRM systems also give historical and future views of current market trends thereby helping in forecasting.
Sales tools – This is the most important feature of a CRM system. CRM system should aid the business in lead generation. Low cost CRMs do not offer call center facilities but there are integration software's that can help you navigate that issue.
Data migration Data migration must be smooth and seamless. The best CRM for small business also ensures that there is no room for any data loss during migration. It is important for CRM to be able to import all data like contacts, modules etc. Import export feature is a common feature in all CRMs. Static mapping is also an important feature to make matching fields to relevant entities in your system.
Functionality – Few points like Call tracking, Remote access, support for mobile devices, Email marketing should also be considered while choosing the right CRM.
Choosing the right CRM for your business can be a very tough decision. With Jetz ERP System we make the process much easier for you. We also ensure that your our CRM system that you adapt merges seamlessly with your business and help you expand your business.